Electric vehicle (EV) owners represent a growing consumer market you should be tapping into. Why? More people are turning to EVs as their preferred mode of transportation. In fact, more than half of all passenger cars sold in the U.S. will be electric by 2030. All retail businesses, including convenience stores, or C-stores, are in the perfect position to capitalize on this trend by installing EV fast charging stations at their retail locations.
Retail businesses can attract EV owners actively looking for a DC fast charger as a daily or occasional power source. Sure, EV owners could charge their vehicles at home. But that process takes hours. When they're out on the road, these drivers prefer DC fast chargers that can help them power up in a matter of minutes.
Added bonus – installing EV chargers for your business are known to increase a C-store's retail business. About 80% of EV owners go shopping while charging at public stations. On average, these drivers will spend 15-30 minutes at while waiting for their EV to charge.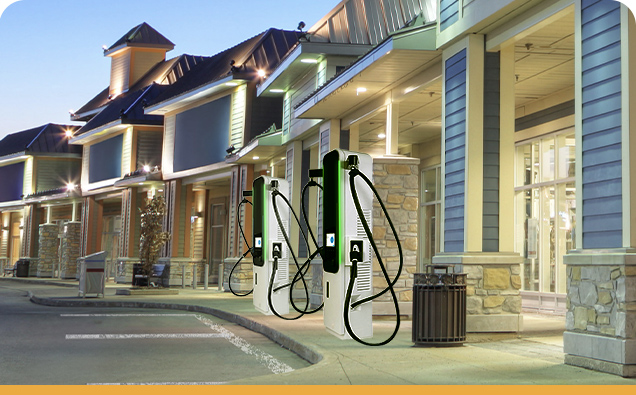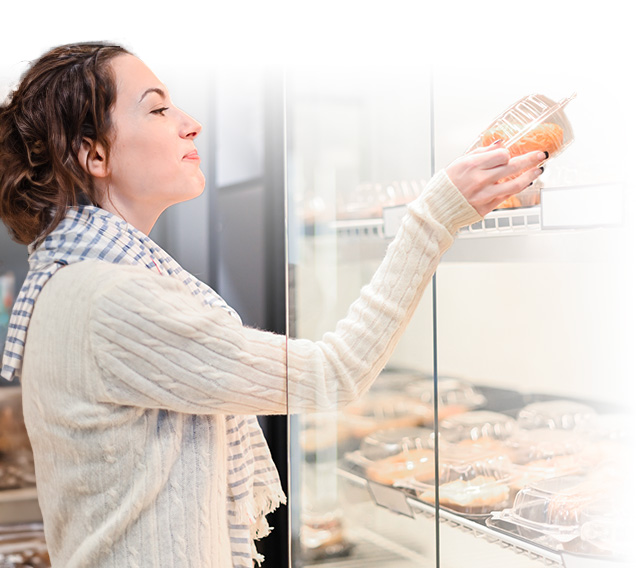 Benefits of installing business EV charging stations at retail locations:
Expand your business to a new market
Get a jump on required electrical infrastructure
Start creating customer loyalty
Minimum 15 minute charging time for in-store shopping
Today's have the ability to increase powering range to future-proof
Available government funding
Stand-out from the competition
Gain new customers by appearing on EV locator apps
Achieve your business's sustainability pledge
Challenges: Infrastructure, pump placement, and financing
The growth in the EV market is no secret. Make sure you get ahead of your competitors by preparing your infrastructure for EV fast charging stations. As battery technologies evolve, selecting a fast charging system that's designed to handle changes can help avoid a costly infrastructure replacement in the future. Don't become the C-store that installed the charger that everyone drives by because it's outdated!
Before making a DC EV charger purchase for your business, consider pump placement, power support, charging speeds, and convenient payment options. These factors are proven to contribute to customer satisfaction and repeat business.
In addition, plan how your retail location is going to finance EV fast charging stations, including the purchase and installation cost and ongoing maintenance and support. The good news is there are available federal funds to help support this investment. Read our blog to learn more about funding programs and how to overcome the challenges listed above.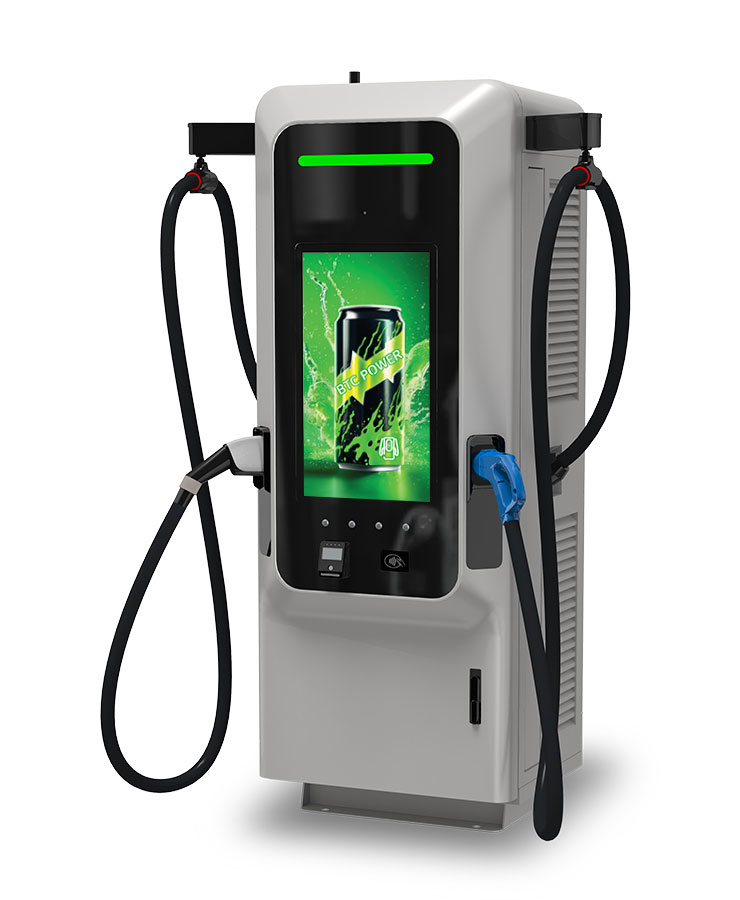 Solutions: Fast, dependable EV charging and dedicated support
EV owners want fast, dependable DC chargers so they can get back on the road as soon as possible. We've got the products and services to help you deliver, driving your profits in the right direction.
DC EV chargers
Consider the following DC fast chargers from BTC Power: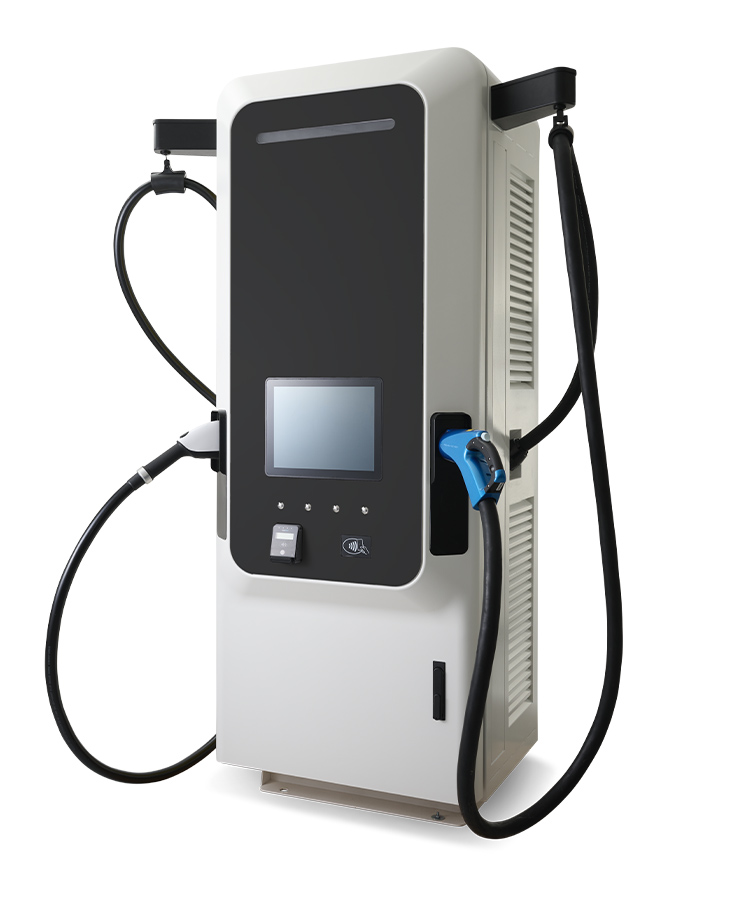 180kW All-in-One DC fast charger can charge electric vehicles in as little as 10-15 minutes, leading to faster turnover and satisfied customers who quickly become repeat customers. The All-in-One charger:

Features connector options that support a broad range of EVs
Has a unique simultaneous charging option that allows more than one user to charge at the same time
Features touch screen options for credit card or RFID payments
Includes integrated retractable cables that help minimize cable wear, improving the customer experience
Occupies the same or similar space of a standard gas pump
Offers a lower overall cost of ownership compared with other DC EV chargers on the market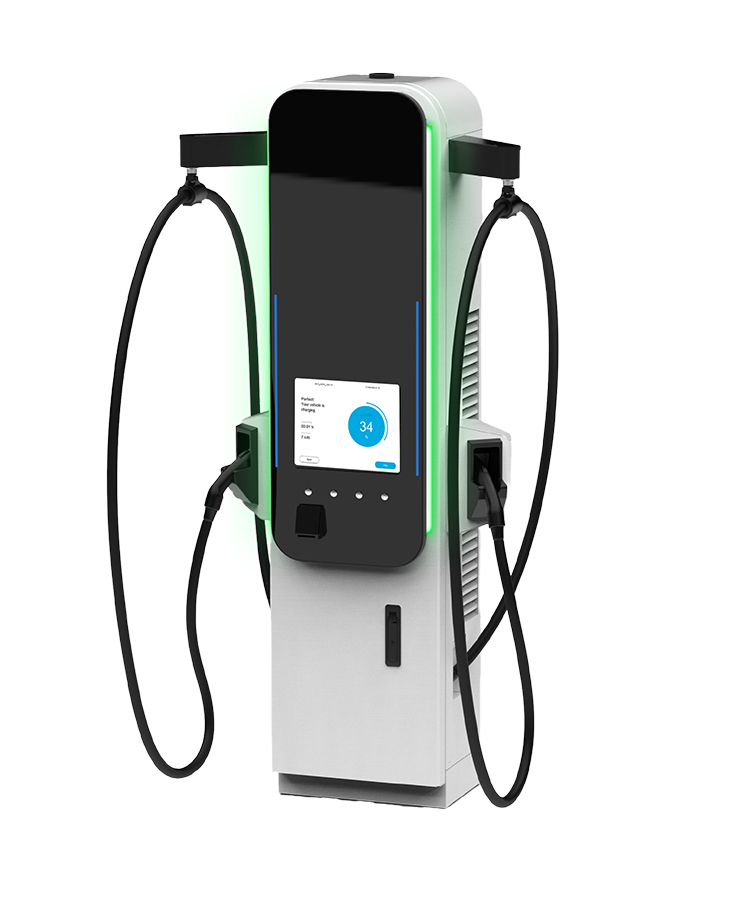 Gen4 500 Amp Dispenser can charge up to two vehicles simultaneously 1 dispenser, which provides the perfect setup for retail parking lots. This system can interface into every central system, which supports the Open Charge Point Protocol. Plus, this DC fast charger offers multiple configurations. Use with Gen4 360 kW Power Cabinet to get the perfect commercial EV charging station for your location.

Dynamic Power Allocation for multiple output simultaneously
Modular and flexible design
Intuitive user interface
Features touch screen options for credit card or RFID payments
Along with commercial EV charger solutions, BTC Power provides dedicated hardware and
technical support
. Consult our engineers about infrastructure updates to optimize EV charging and make the most of your available space. Our customer support representatives are ready to answer any questions you may have. In addition, we will
train your company's technicians
on proper maintenance and troubleshooting for our Level 2 and Level 3 charging stations.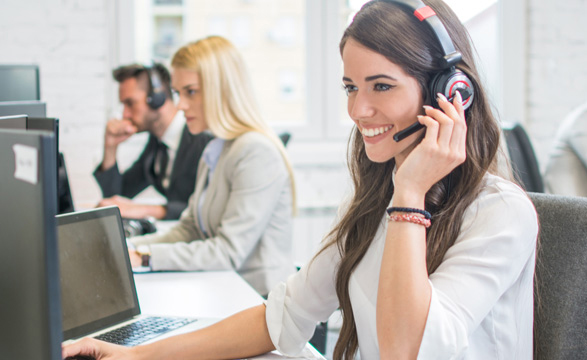 Dedicated EV Charger support and training
In addition to providing reliable commercial EV chargers, BTC Power offers dedicated hardware and technical support. Our engineers are available to offer recommendations for retail property infrastructure updates to optimize EV charging and maximize space utilization. Our customer support representatives are ready to answer any questions you may have.
Training for your own company technicians is available. BTC Power will train your company's technicians on proper maintenance and troubleshooting for our EV fast charging stations.
Fueling the future with EV Chargers for Business
Now is the time to capitalize on the shift toward electric mobility. To date, at least seven states in the U.S. have declared that they will ban the sale of new gas-powered cars by 2035. Of course, this conversion could happen even earlier. According to McKinsey & Company, the EV-charging value pool is expected to rise to $20 billion by 2030. This represents a unique opportunity for you to get ahead of the crowd and capture this growing consumer audience.