Industry Solutions
Markets are swiftly transitioning from fossil fuel-powered vehicles to electric transportation models. With the growing adoption of electric vehicles (EVs) comes the demand for efficient and reliable commercial EV charging stations to meet market demand and regulation mandates.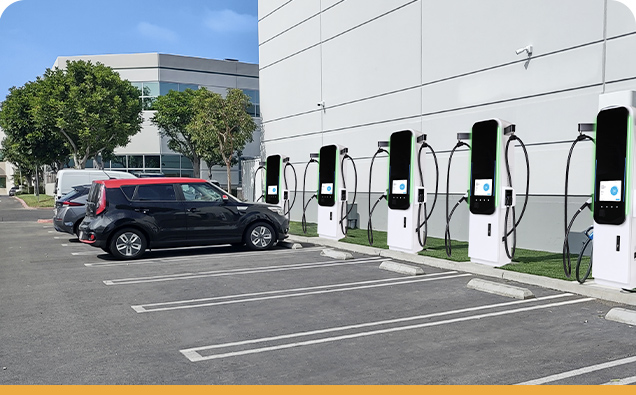 EV commercial chargers for every parking lot
For general buyers or brokers, our charging solutions are more than just a charging port; they represent an investment in the future of transportation. Choosing to partner with BTC Power means choosing a company with technology and service capabilities that are built on attention to detail, longevity, and strong investment ROI payback returns. Whether equipping hospitality centers, retail, office, residential, or streamlining your organization's logistics, our chargers are designed to supply the speed and efficiency you need with the ergonomic features that create a user-friendly experience.
Hotels
Office buildings
Multi-family dwellings
Charge Point Operator (CPO)
Original Equipment Manufacturer (OEM)
Parking lot operators
Municipalities and government offices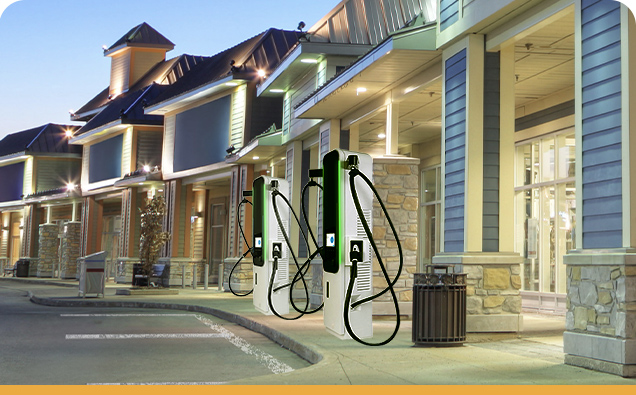 Transforming retail and C-store locations into profit centers
Retail operations can benefit immensely from the features we've built into our state-of-the-art EV charging stations. Consumers notice and remember EV charging speed and uptime for repeat refueling visits. Yet the "minor" details that often go unnoticed can make the charging experience more enjoyable for the consumer and more profitable for your business.
For example, our commercial EV charging stations offer payment flexibility for seamless transactions through various authentication methods, such as credit cards, RFID, and more. Our DC chargers for EVs feature retractable liquid-cooled cables that are easy to handle for 500A continuous charging. Leverage the large display screen for special offers or promotions that draw your audience into your retail location to sample your selection of goods.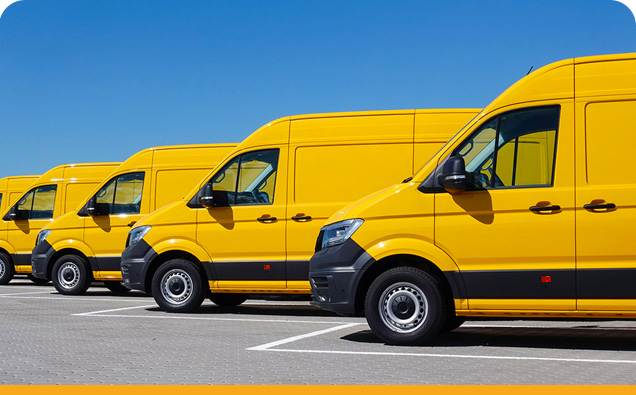 Durable and reliable EV chargers for fleets
For fleet owners, transitioning to EVs involves striking a balance between sustainability and operational efficiency. We offer a choice of chargers in both AC and DC models to ensure fleets are always ready to roll. Whether vehicles park overnight or need to return to a route in a hurry, our fleet EV chargers minimize downtime to keep your vehicles on the road and keep your business moving.
Performance, convenience and uptime reliability that outperforms the competition
Connectivity options: Whether the CCS-1 or CHAdeMO, our commercial EV chargers cater to diverse vehicle requirements and hookups.
Simultaneous charging: Charge two vehicles at once to maximize efficiencies and save precious time.
Future proof: Choose a modular system that offers the possibility of easy upgrades in a compact design that fits easily into your allocated space.
Local service: Get localized service with BTC Power, which offers dedicated field service members for a swift response to keep chargers operational and minimize downtime.
Engineering collaboration: Considering new fleet vehicles or a specific manufacturer? Our team of engineers can conduct a personal vehicle inspection to ensure that our EV chargers and connectors are fully compatible to ease your transition to electric.
BTC Power combines engineering excellence with visionary design and robust construction for chargers representing the future of mobility. Looking for a reliable and innovative EV charging station manufacturer? Drive your business forward with EV charging with BTC Power.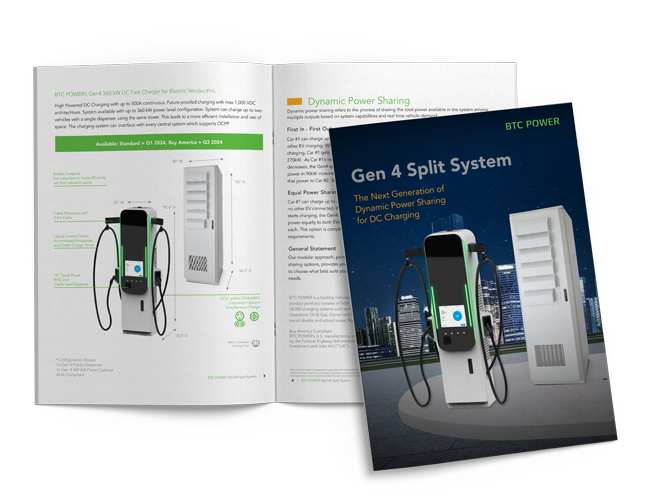 GEN4 360 kW Public Dispenser
Learn about the smart alternative for fast EV charging. Features include optional liquid cooled cables, touchscreen, simultaneous charging, cord retraction and more.  
80% EV battery charge in as little as 10 to 15 minutes.