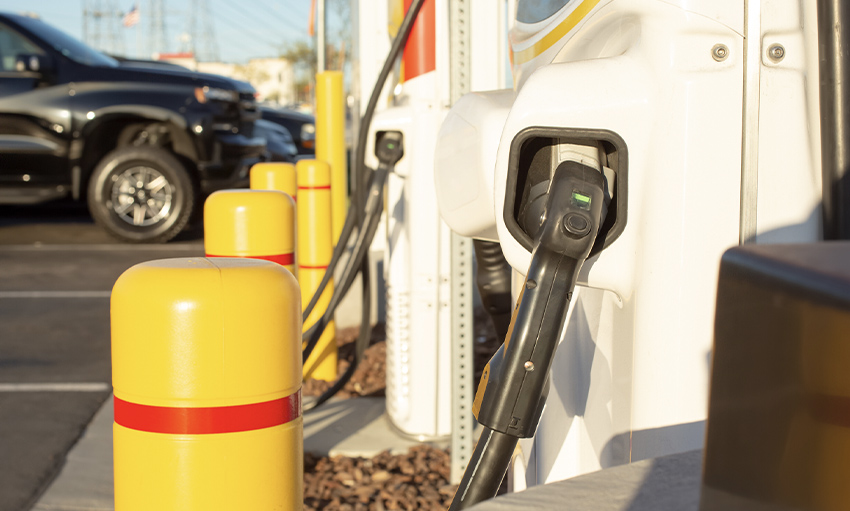 Choosing the Best EV Chargers for your Retail and Convenience Stores?
Drive Traffic and Profits by Attracting EV Drivers
Get ready to power up. An electronic revolution is sweeping the transportation industry, ushering in electric vehicles (EVs) while gradually replacing vehicles with combustion engines. In a growing movement, at least seven states have declared that they will ban the sale of new gas-powered cars by 2035. This conversion could happen even earlier. One firm, Boston Consulting Group, forecasts EVs will be the most popular type of light vehicle sold globally as early as 2028.
Why should you invest in installing EV chargers? In short, your prospective customers will be looking for them, and they may as well pull into your store instead of your competitor down the street. Why would someone look for a charger rather than using their home electricity? Because home chargers only offer limited charging. Commercial EV fast chargers offered at retail locations are something an EV owner likely doesn't have and will seek out.
Let's first look at retailers. Many different retailers, including malls and grocery stores, already offer dedicated EV charger spots. If an EV owner wants a fast charge, which grocery store will he choose that day? Which shopping plaza to pull into or get some errands done?
Now, look at Convenience-stores that account for 80% of all fuel sold in the United States. Convenience stores, or "C-stores" can attract EV owners actively looking for a DC fast charger as a daily or occasional power source. The driver on their daily commute, the family looking for a place to stop on their way to grandma's, or a local service technician who needs a quick bump before completing the rest of the day's calls.
Where to start? Planning EV chargers for retail locations
As always, it is best to start with research to ensure the best ROI (return on investment). Then, owners can avoid pitfalls by following best practices to set up EV chargers for retail and C-stores. Pump placement, charging speeds and convenient payment options are among the factors that contribute to customer satisfaction and repeat business.
There are several considerations that retail locations need to keep in mind when installing EV chargers on their premises. Here are a few of the key factors:
Location: The location of the EV chargers should be convenient and easily accessible for EV drivers. The chargers should be visible from the road and close to the store entrance. Many locations now have EV chargers set up front and center, and customers have gotten used to looking for them there. Additionally, the location should provide sufficient space for EV drivers to park and access the chargers.

Charging speed: This is important. Fast EV chargers are more convenient for drivers, and they will seek them out. While you might have an occasional visitor passing through your city, most of your customers will consist of local EV owners looking for fast EV chargers for frequent use.

Here's a great example of EV fast chargers to consider. The Gen2 200 350 Amp Dispenser from BTC Power, the nation's largest EV charger manufacturer, can charge up to two vehicles simultaneously with separate dispensers, offering the perfect setup for retail parking lots.

Network: It is essential to choose an EV charger network that is reliable and easy for customers to use. Ideally, the charger network should be accessible via a mobile app, and customers should be able to easily start and stop charging sessions. Staffing remains an issue in every business, and your staff should not have to help drivers. The right charger network can create a frustration-free experience.

Power supply: You must ensure an adequate power supply to support the EV chargers on your lot, especially DC fast chargers. Depending on the number of chargers being installed and their power requirements, your retail location may need to upgrade its electrical infrastructure. While this may seem a hassle, there are two things to remember – you're going to have to do it eventually, and better to get on it before your competition does.

And here's some good news. The bipartisan infrastructure bill allows C-store and retail owners to tap into federal funds that could help defray some of these costs. Learn more about NEVI (National Electric Vehicle Infrastructure) benefits and how to apply in your state.

Permitting and zoning: Just like any other remodeling or utility change, make sure you comply with local zoning and permitting requirements for EV charger installation. This may include obtaining permits, adhering to building codes, and ensuring compliance with electrical and safety regulations.

Cost: Start your research and plan on how your retail location is going to finance EV fast charging stations, including the purchase and installation cost, ongoing maintenance and support, and the cost of electricity required to power the chargers.

While the initial cost of installation for DC fast chargers can be daunting, proper equipment selection can provide a return on investment in two ways.

Increasing customer satisfaction and customer turnover. Like any other driver, EV owners prefer a quick charge that gets them back on the road after investigating the snack options inside the fueling station, the weekly grocery run or the errand they must make. Your location will also be on the path for repeat customers and strong customer loyalty.
Future-proof your installation. Scientists continue their work to crack the code for an EV charge of less than five minutes. As battery technologies evolve, selecting a system already designed to handle these changes can help avoid costly infrastructure replacement in the future. Don't be the business that installed the charger everyone drives by because it's outdated.
Still deciding which style charger will fit best into your convenience store or retail lot? This blog post is designed to help make that decision process easier. Or contact BTC Power for advice, experiences and "mistakes to avoid" from other retail store owners that we can share with you.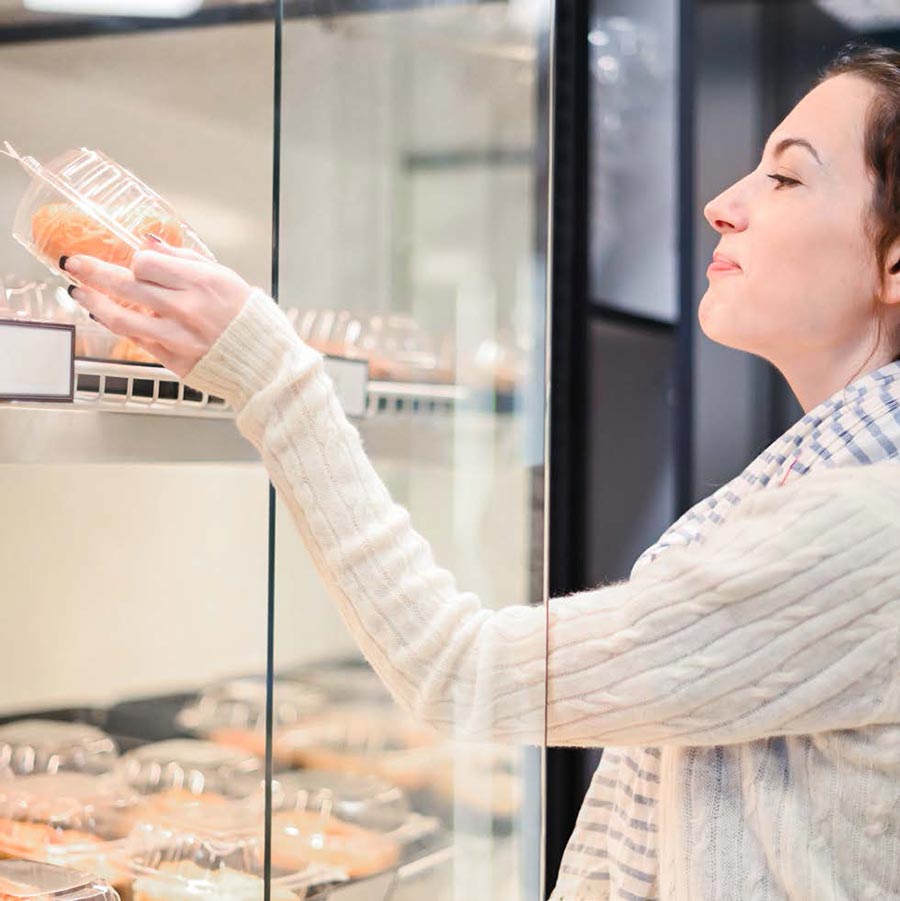 Drawing in customers with fast EV chargers for retail locations
EV drivers will spend anywhere from 15-30 minutes at a charging station during a fast charge. One study found that charging time correlates positively with in-store spending. Other studies have picked up on a similar trend, with one claiming that 80% of EV owners go shopping while charging at public stations and 40% of EV drivers saying they spend money at local businesses while charging their vehicles.
Due to charging times for an EV being longer than required to pump gasoline, EV drivers have more time to browse and more interest in stores set up to accommodate these longer wait times. So what is better than grabbing the grocery essentials and premade dinner while fueling at the same time?
Take the example of how C-store owners are already adapting to the changing landscape of today's travelers, offering a greater variety of food service items that approach restaurant quality and changing tastes. According to industry statistics for 2022 released by the National Association of Convenience Stores:
Average food service sales represented more than 25% of monthly in-store sales and 36% of the gross margin.
Prepared food items led this category representing 67% of all food service sales, an increase of 9.0% from the previous year.
Installing EV fast charging stations on retail or gas station premises could be a smart business move. It provides an additional service to existing customers and can attract new ones who already drive EVs. In addition, following best practice recommendations can help future-proof a location for an evolving battery market. By carefully considering factors such as location, charging speed, power supply and more, owners can ensure they provide a valuable service to customers while shoring up in-store sales.
Remember, you (or your competition!) will need to install EV chargers eventually. So go with the highest power DC fast charger available and start planning now. Ready to get help? BTC Power has numerous options for EV fast chargers and help is available for anyone looking for an EV charger manufacturer in the US. Talk to an application engineer today.