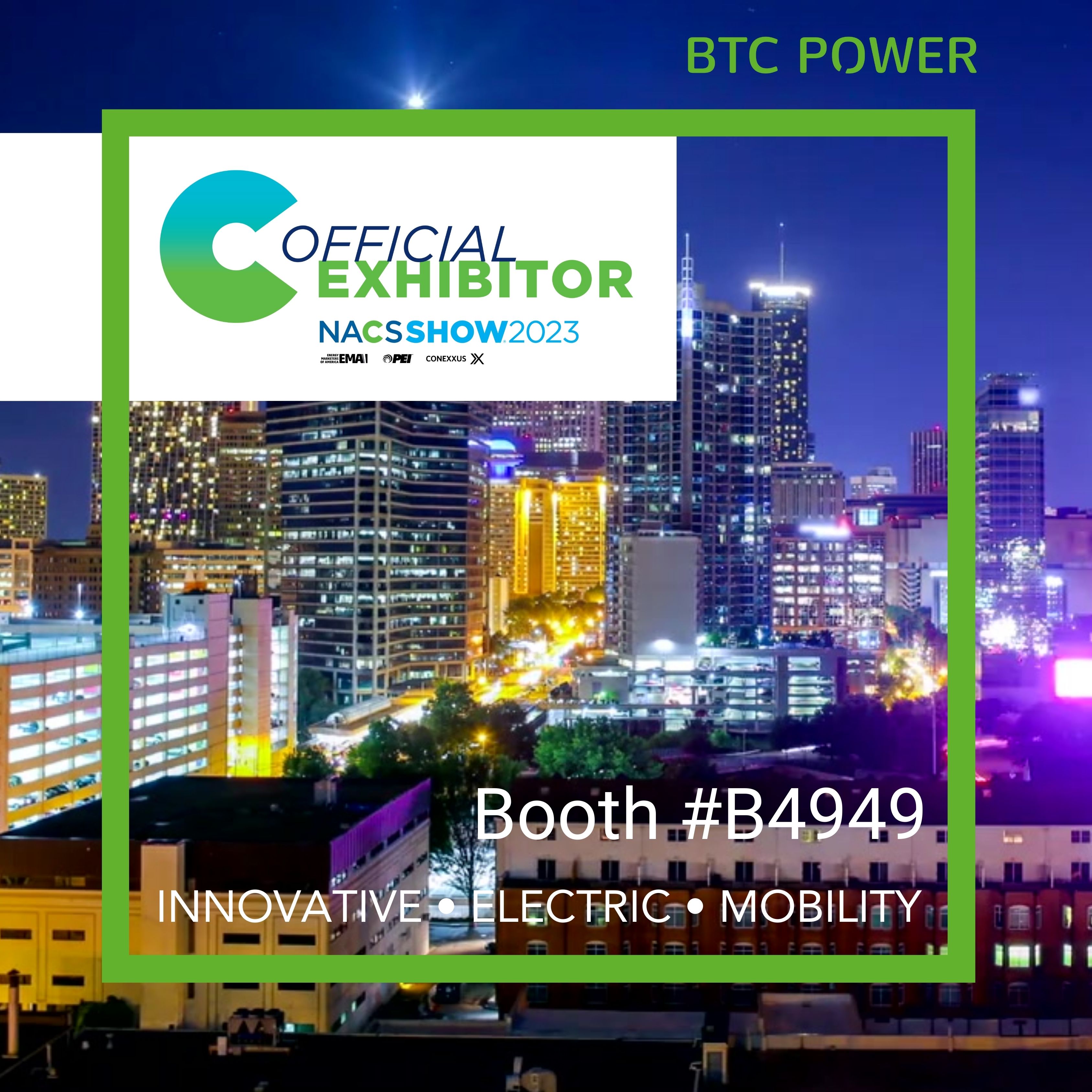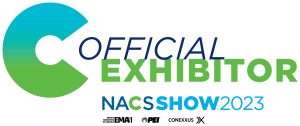 FOR IMMEDIATE RELEASE
BTC POWER to Launch 2 New Products at the NACS/PEI 2023 Tradeshow
October 4th, 2023, Atlanta, GA: BTC POWER is thrilled to announce participation in the upcoming PEI/NACS Trade Show, taking place at the Georgia World Conference Center in Atlanta, GA, October 4-6th, 2023. BTC POWER invites all attendees to visit Booth #B4949 and experience the unveiling of two groundbreaking new products in their AC and DC lines.
The PEI/NACS Trade Show is renowned for bringing together leading companies and professionals from the fuel and convenience retailing industry. This event serves as an ideal platform to showcase innovation, exchange ideas, and foster partnerships that drive industry progress.­
At Booth #B4949, BTC POWER will be at the forefront of innovation with the launch of two new products in their AC and DC lines. A new and improved AC Level 2 charger to accommodate for bigger battery capacity in the fleet market and faster charging capability for destinations, and a new public DC Charger with dynamic power sharing capable of simultaneous charging. Their team has dedicated extensive research and development efforts to create these solutions and are confident they will address critical needs within the industry.
In addition to the product launches, the team will be on hand to provide live demonstrations, answer questions, offer in-depth insights into how these new solutions can benefit your business, and discuss the government funding options to best suit your business model. Whether you are seeking enhanced efficiency, cost savings, or improved customer satisfaction, BTC POWER is committed to delivering solutions that meet and exceed your expectations.
"We are thrilled to participate in the PEI/NACS Trade Show again," says Stephen Israel, Sr. Director of Product Management. "We will be introducing our latest products aimed at public infrastructure projects such as the C-Store space. These new products represent BTC POWER's commitment to driving advancements in vehicle charging and the movement to a more sustainable future. The PEI/NACS show represents a great opportunity for us to showcase our new lineup and help the convenience store owners and operators transition to e-Mobility."
To schedule a meeting with our team during the trade show, please contact [email protected] 
For more information about BTC POWER please visit btcpower.com.
About BTC POWER
BTC POWER is a leading manufacturer of electric vehicle charging systems in North America. BTC POWER's product portfolio consists of both DC and AC charging systems with power ranges from 6.6kW to 350kW. With over 22,000 charging systems sold worldwide, BTC POWER's DC Fast Chargers and AC Chargers serve Charge Point Operators, Oil & Gas, Convenient Stores, Retail Centers, Fleets and more for charging electric vehicles, heavy duty transit shuttle and school buses, fleets, and other specialty vehicles.
Marketing Contact:
Caitie Romano, Marketing & Communications Manager
+1 714 504 7604
Don't we want to mention which products we are launching ? it seems a bit vague? [A1]