Gen4 200, 400, 500 Amp Dispenser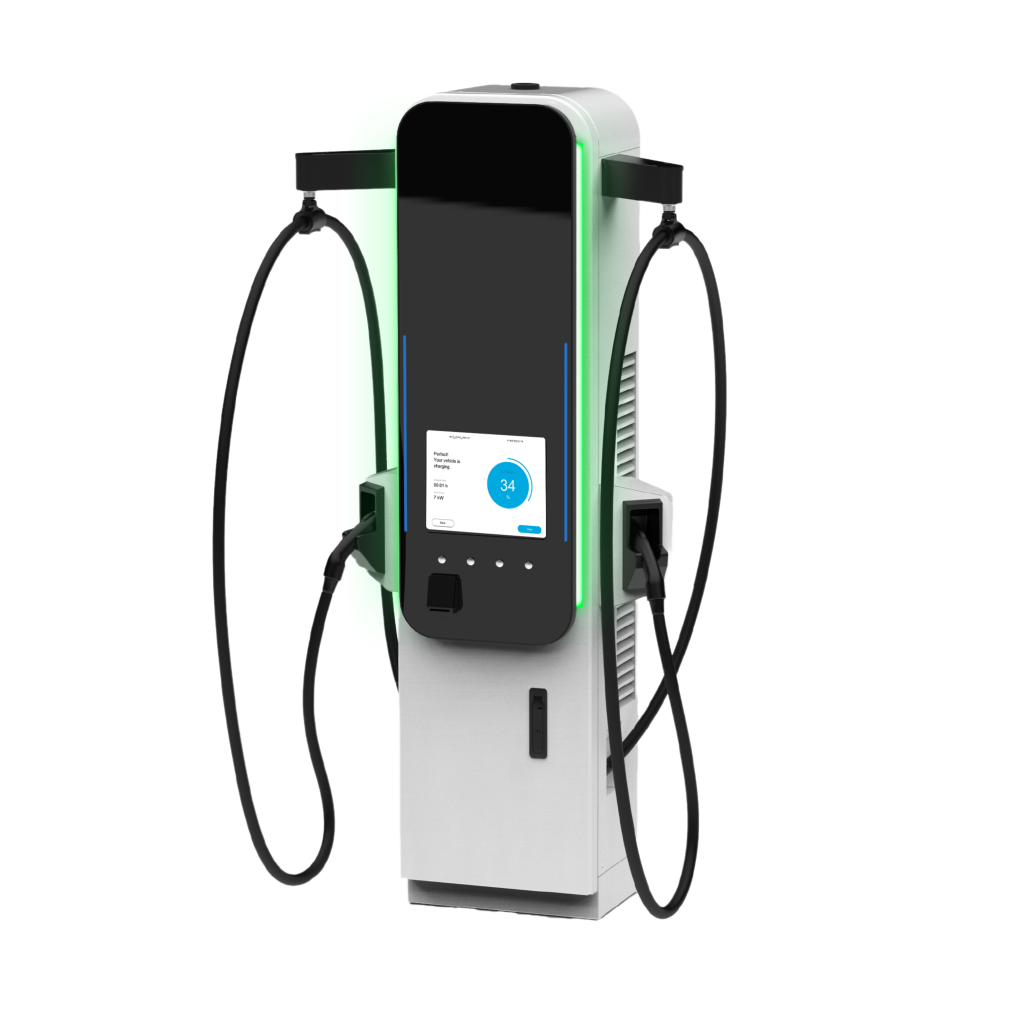 Gen4 200, 400, 500 Amp Dispenser
The Gen4 200 400 500 Amp Dispenser is designed with an adaptable configuration to reach power levels of up to 360 kW. Future-proofed with dynamic power sharing and max 1,000 VDC to provide fast charging in less time.
Features
500 to 950 Max DC Voltage
Simultaneous charging for a smaller footprint
Modular design for future upgrading
Credit Card, RFID, Apple & Android Payment Options
SAE Combo CCS1 and CHAdeMO
NEVI Compliant configurations available
Convenience and Rapid Speed
Increase charging speed, reliability, and customer satisfaction with the new Gen4 360 kW DC fast charging system from BTC Power. The new Gen4 dispenser supplies up to 500 A continuous, with a futuristic design boasting a maximum 950 VDC architecture. The system is designed for an adaptable configuration to reach power levels of up to 360 kW, ensuring each EV plugged into the dispenser receives the energy it requires directly to the battery for a rapid charge.
Incorporating efficiency with design, the Gen4 can charge two vehicles concurrently from the same power cabinet. This design helps simplify the installation process at the charging location while also optimizing space utility—a primary consideration in markets with limited or expensive real estate. These features make the Gen4 an ideal choice for fleets or retail locations looking for a high-power commercial EV charger with a small, flexible footprint.
As for reliability, the Gen4 dispenser offers industry-leading ease of serviceability. The rugged design and construction mean more subassemblies make service more accessible. Expect faster service times, lower maintenance costs and higher uptime.
BTC POWER guarantees seamless interaction as this charging system is compatible with every central system supporting Open Charge Point Protocol (OCPP). This enables it to run OCPP-compliant software to give you the control to select or change your network provider for the utmost flexibility. In addition, the Dynamic Power Allocation is available in 90 kW increments, allowing for tailored charging based on the individual requirements of each EV.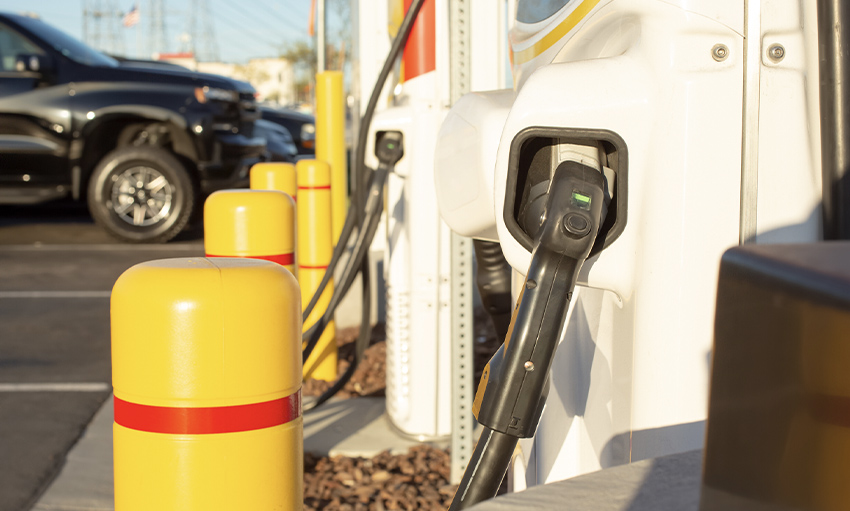 Customizable commercial EV charging stations
Customize your setup with a choice of single or dual dispensers. The system integrates credit card and/or RFID readers for secure and quick payment transactions. An available crystal-clear 15-inch outdoor color touch display offers an intuitive user experience and opportunities for targeted promotional messaging or branding efforts.
Diverse connector configurations provide versatility for more universal charging ports:
Single or Dual CCS1
CHAdeMO and CCS1
Customers can trust its reliability as the Gen4 is both CTEP- and EnergyStarTM-approved.
For those seeking additional benefits:
Boost your brand's visibility by customizing your company or logo on the dispenser.
Enjoy modern payment options, including Apple & Android Pay (dependent on the network provider), using a Payter CC Reader.
Realize the fastest charging speeds via our standard liquid-cooled cables for increased amperage.
Enhance the user experience with lightweight, retractable cables.
Maximize valuable retail space with its slim, compact tower and dispenser designs.
Trust in its ISO 15118:2014 certification.
BTC Powers Gen4 is not just an ordinary dispenser—it represents an investment into the future of capable, reliable, and quick EV charging for tomorrow's batteries. The Gen4 commercial-grade EV charger offers the best of today with the future-proofing to meet tomorrow. Dive into the future with the 360 kW Split System DC Fast Charger.
Engineered for ultra-rapid EV charging
Experience swift charging times of between 10 and 15 minutes, depending on the battery capacity of the EV plugged into the dispenser. The Gen4 system is the prime choice for retail locations needing reliable DC fast charging stations for rapid customer turnover and maximum customer satisfaction.
The Gen4 delivers an expansive voltage range from 200 to 950 Max DC for alignment with a broad spectrum of electric vehicle makes and models. This compatibility helps charging stations cater to diverse specifications and battery types for the range of EV models in the marketplace today and in the future.
A distinguishing feature of the Gen4 system is its dual charging capabilities. In contrast to chargers that distribute only allow charging on one connector, the Gen4 charger dispenses power to both connectors simultaneously. This level of efficiency and convenience sets this model apart from other commercial EV chargers, earning positive reviews from satisfied customers.
Highlighting the Gen4 dispenser's innovation is the choice between two display sizes: a crisp seven-inch display for quick interactions and a generous 15-inch display for enhanced user engagement. Whether you're a fleet manager coordinating numerous vehicles or an individual user looking for real-time updates, a screen is tailored for these purposes. The intuitive interface ensures users can easily connect, check, and charge. The larger screen size supplies exciting possibilities for engaging promotional specials, limited-time offers, brand messaging, and more as users charge their vehicles.
BTC Power remains committed to simplifying installation and remaining first in service. With the Gen4, users benefit from detailed instructions and meticulously organized labeling, turning potential complexities into a straightforward procedure.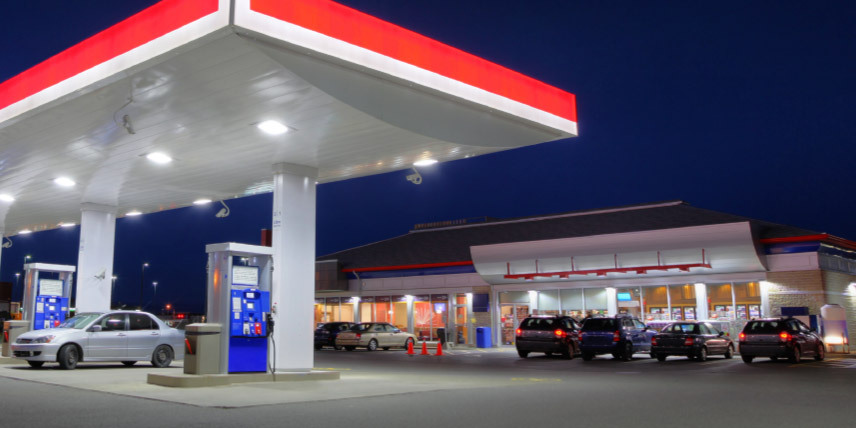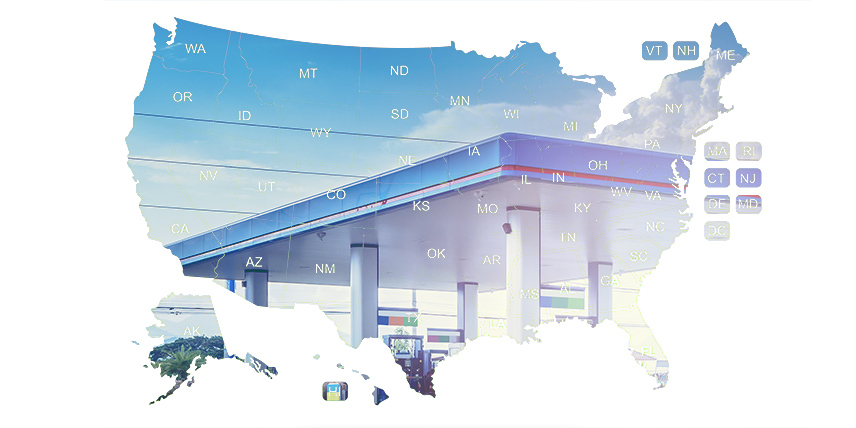 Streamlined design serves retail and high-traffic zones
The Gen4 dispenser features a robust, rugged, durable design to withstand various environmental challenges. As a rugged commercial-grade EV charger, it is suitable for any outdoor setting and installation in locations ranging from transportation centers to convenience stores, fleet lots, commercial enterprises, or government installations.
Furthermore, recognizing the essence of visual appeal and brand representation, the Gen4 dispenser's sleek profile and smooth façade simplify the integration of corporate branding or identity. This charger is also compliant with NEVI standards, offering operators the potential to access federal initiatives aimed at developing and bolstering the EV framework.
Customize your installation with the Gen4 360 kW Power Cabinet
The Gen2 200 350 Amp dispenser is designed for use with the Gen4 360 kW power cabinet. Take advantage of the Dynamic Power Allocation improved through the compatibility of the Gen4 Power cabinet. Customized design allows for multiple dispensers to hook up with one power cabinet. Contact the sales engineers at BTC Power to get the right configuration for your location.