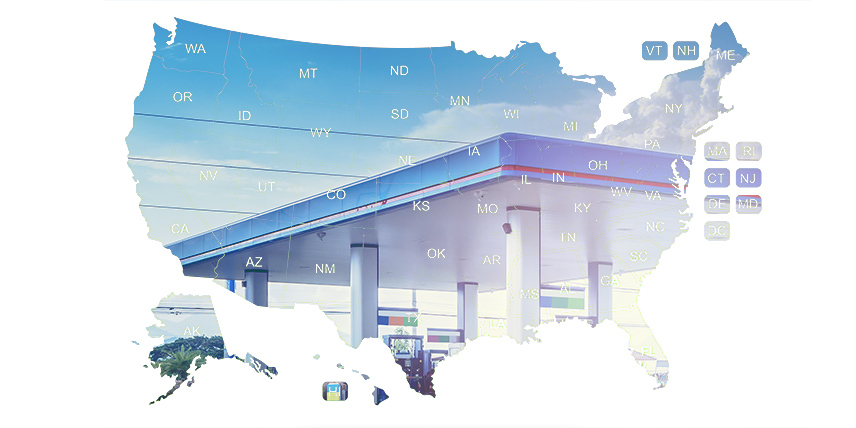 Federal Funds Are Available to Pay for Your EV Charging Stations
Looking to increase the foot traffic to your location? You might qualify for government funding available on a state-by-state basis.
States are rolling out funds available through the National Electric Vehicle Infrastructure Formula Program (NEVI), with the ultimate goal of creating a seamless stream of electric vehicle (EV) charging stations along highway corridors across the United States. Retailers and business owners can tap into available NEVI program funding to install EV chargers if their locations lie along one of the highways or roads designated as "alternative fuel corridors." The funding is part of an overall initiative for alternative fuel vehicles (AFVs) to build consumer confidence, make long-distance travel easier, reduce "range anxiety" and other barriers in the adaption of EV.
Ready to learn more? Here's the starting point to answer your questions about NEVI program funding, requirements, and how to get started on taking advantage of the NEVI plan available in your state.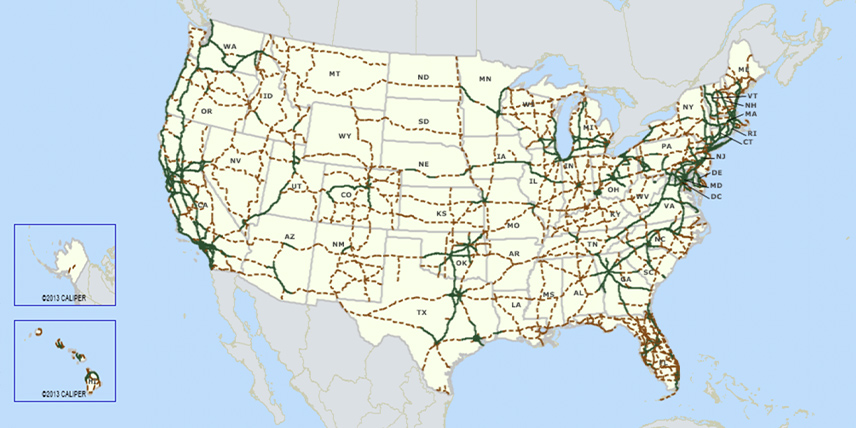 What is NEVI?
The National Electric Vehicle Infrastructure Formula Program was part of the Infrastructure Investment and Jobs Act (IIJA), signed into law in November 2021. This bipartisan bill committed $5.4 billion, allocated to US states and territories, to support the strategic deployment of EV charging stations along designated highway corridors.
NEVI program funding is allocated at the state level. Each state participated in helping map "Alternative Fuel Corridors" that string a chain of EV charging stations spaced no more than 50 miles apart in pathways that create an interconnected nationwide network. This will allow electric vehicle owners to travel cross-country more easily and without fear of running out of power.
The good news is that the NEVI program funding covers up to 80% of the total EV charger costs. This includes purchasing and installing the EV charger and infrastructure, operating expenses, purchase and installation of traffic control devices located in the right-of-way, on-premises signage, development activities, and mapping and analysis activities as defined by the Federal Highway Administration.
What is an alternative fuel corridor?
Alternative fuel corridors are designated highway routes identified as being particularly well-suited for the use of alternative fuel vehicles, including electric vehicles (EVs), hydrogen fuel cell vehicles (FCVs) and those powered by natural gas (NGVs). NEVI funds are available for necessary infrastructure, such as charging and fueling stations. Among several NEVI requirements for these charging stations, a few stand out:
One consideration was to place these publicly available EV charging stations no more than fifty miles apart and within one mile of interstates and highway corridors.
A second is designed to ensure stations are equipped with universal DC fast chargers that offer accessibility for all electric vehicles equipped with CCS type 1
A third consideration was to place these stations in proximity to public restrooms, small businesses, and other traveler amenities for a significant impact on local economies. Note: Individual states can add to minimum requirements from joint agencies.
Currently, most EV charging stations are located in urban areas. Creation of the alternative fuel corridor is designed with the aim of resolving several issues:
Encouraging those in rural areas to explore ownership of an EV with the reassurance that a network of charging stations is available
Assisting EV owners that must travel long distances for business or personal reasons
Increasing public safety by ensuring EV owners have the means to evacuate (in case of a natural disaster, for example).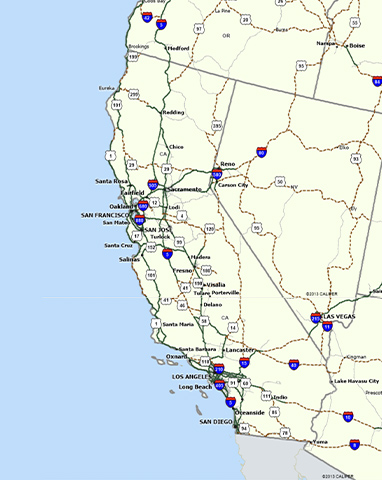 Multiple benefits of increased EV adoption supported by NEVI program funding
The funding bill intends to encourage the accelerated adoption of electric vehicles among consumers by providing a nationwide network of 500,000 EV chargers. This network will provide a "convenient, reliable, affordable and equitable charging experience for all users."
The ultimate goal is improved sustainability and reduction of greenhouse gases by reducing the number of vehicles that rely on fossil fuels. This infrastructure for alternative-fueled vehicles is part of efforts to enable the US to reach net-zero emissions by the year 2050 or earlier by reducing transportation-related greenhouse gas emissions.
As a secondary goal, through this infrastructure development and the corresponding business opportunities related to electric vehicle drivers and passengers, the bill intends to create family-sustaining, union jobs that cannot be outsourced.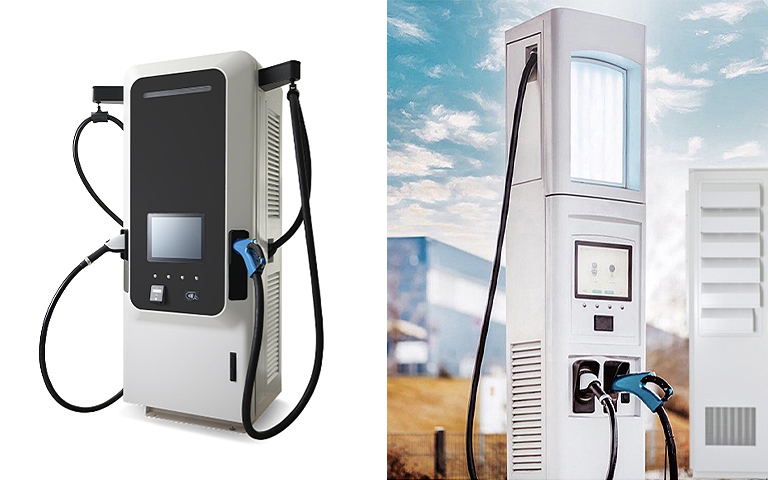 DC fast chargers available for NEVI funding
DC fast chargers that meet NEVI compliance are available today. BTC Power is a US-based EV charger manufacturer that offers several options for DC fast chargers to qualify business owners for NEVI funding in their state.
The new GEN4 180 kW All-in-One DC Fast Charger provides an 80% EV battery charge in as little as 10 to 15 minutes. A port on either side of the charging station offers the capability for simultaneous charging that services more customers in less time. The All-in-One system provides a lower total cost of ownership and a smaller footprint making this an ideal option for certain locations. This charger offers NEVI-compliant options
BTC Power's Level 3 DC Fast Chargers Split System provides DC power directly to the battery for a charge in as little as 10-15 minutes, which is essential for high mileage or long-distance drivers or fleet vehicles. This unit features 200 to 950 Max DC voltage in a slim design that also is NEVI compliant.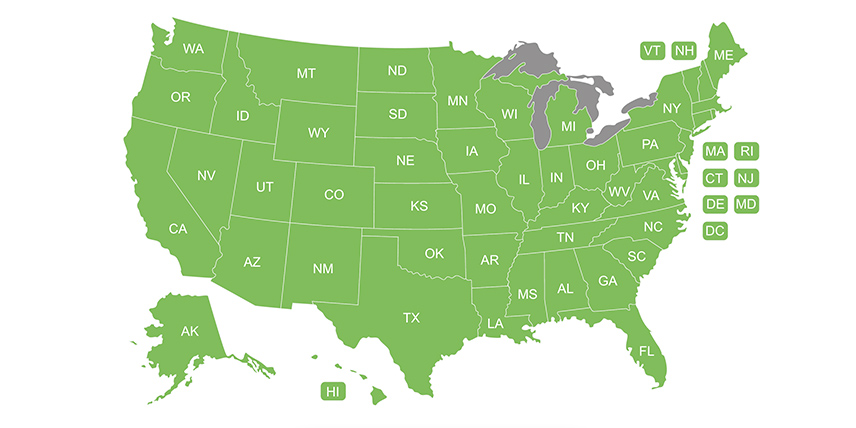 How to start the NEVI funding process
The first step is to determine the status of NEVI funding for your state. Since the funds are allocated state-by-state, you'll need to go directly to your state's webpage for NEVI guidance, including the process of applying, the status of funds and available resources. Find the link to your state's NEVI page here.
You can also get started by seeing if your location is on one of the approved Alternative Fuel Corridors. If your state does not have this information available, you can check out the status on the NEVI corridor map from the Federal Highway Administration.
Learn more about BTC POWER DC chargers and our innovative charging solutions for a cleaner future. We can help you navigate your state's funding allocations for NEVI-compliant DC fast charging stations. Call us today.