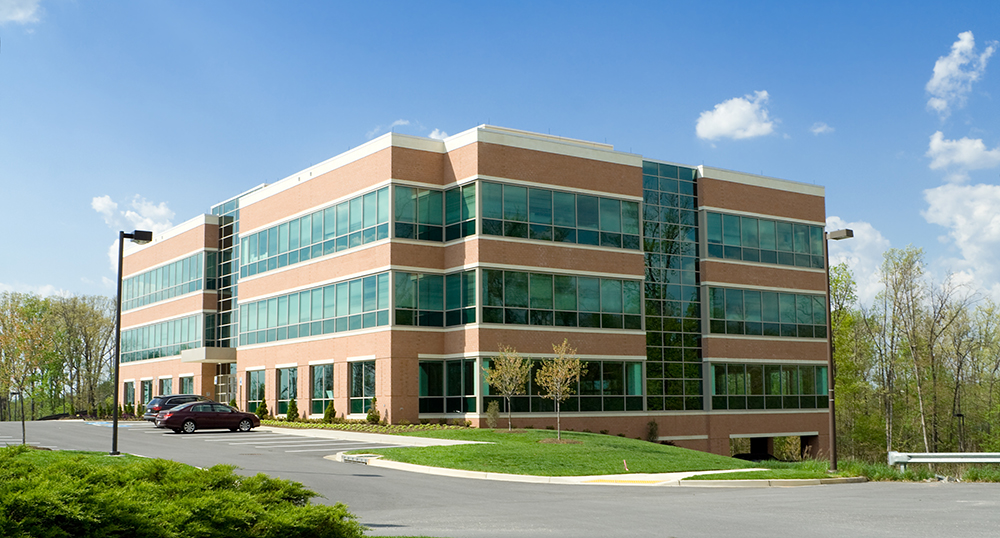 On the fence about adding commercial EV charging stations to your parking lot or facility? Weighing the cost against potential benefits? It isn't a matter of "if" the tide turns to electric, but "when" the majority of vehicles on the road will be powered by electricity. This could be a reality within the next ten years. And each EV driver will be on the hunt for convenient and accessible charging stations.
Commercial entities such as stores and restaurants, office complexes, educational institutions, and even condo associations can capitalize on available real estate—the parking lot—to boost revenue or attract and retain customers.
Adding EV chargers in a parking lot or facility can help:
Increase property value – as would any upgrade to vital infrastructure. Installing EV charging stations can make your property more attractive to potential tenants or buyers.
Build your brand/reputation – by demonstrating your commitment to sustainability and environmental responsibility.
Keep ahead of or comply with local regulations – spread out capital costs by starting now. Different states and municipalities are passing laws requiring businesses to provide EV charging infrastructure in their parking lots, particularly for new project construction or significant renovation projects.
Generate revenue – with the amount dependent on the pricing model. For example, organizations or businesses can charge a flat fee, determine a markup for a charge, or promote it as a free perk for members, customers, etc.
Now that we've pointed out the benefits and how it's good for your business, let's start answering your top questions:
How do I get started?
How many stations should I install?
How can I take full advantage of this opportunity?
How many EV charging stations should I install in my parking lot? Get ready for the 20% rule.
EV charging stations are popping up in a variety of locations. Early adopters are more likely to attract an audience and build a reputation for convenient charging.
As a general rule, guidelines suggest that businesses should consider installing at least one DC fast charger for every 10-20 parking spots, depending on the type of business and expected demand.
The type of EV charger selected will depend on the anticipated vehicle traffic and the dwell time or parking time. Location layout and infrastructure needs will also vary. For example, is it street parking, a dedicated lot, convenience store or a multi-level parking garage?
Even if the EV charging stations are not currently installed, get the infrastructure ready. Local, state, or federal regulations requiring EV readiness for new construction are either already enacted or in the works. For example, major cities such as Seattle, Atlanta and Chicago have a 20% EV readiness infrastructure requirement for new commercial buildings and multi-unit dwellings, with a minimum of 20% of parking spaces as EV charging-compatible. Other municipalities in North America, such as Denver and Vancouver, B.C., adopted a requirement for 100% of parking spaces in multi-unit dwellings to be EV-compatible.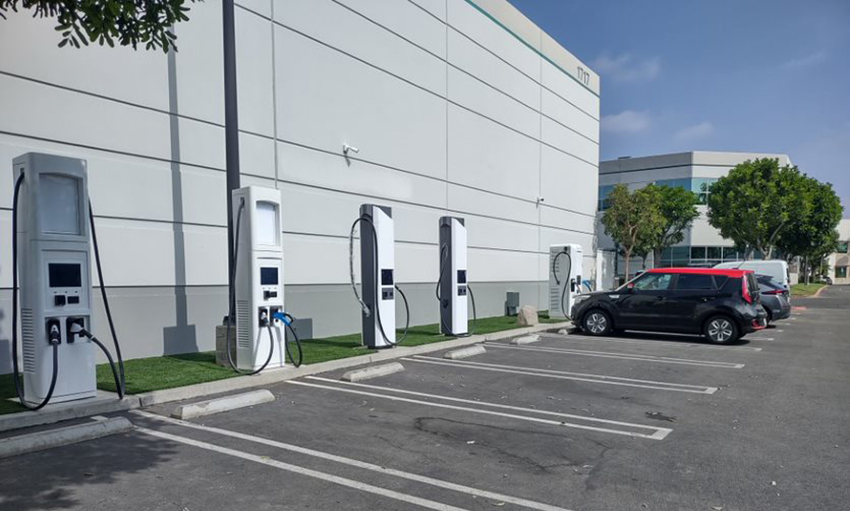 Charger level options for facilities to consider
If you're just entering the world of commercial EV charging stations, you'll need a primer in the different types of EV chargers.
Level 1 chargers offer the most basic charging options, utilizing a 110V outlet to charge EVs. This type is most suitable when vehicles will be parked for long periods of time, such as overnight. Apartment complexes, condominiums, homeowner associations or office buildings might consider a Level 1 charger. However, as EVs become more advanced, this charger type might not keep up with technology.
Level 2 charging capacity (208-240 volts) supplies a quicker charge and provides different benefits. Multi-family complexes that install at least 2% of parking spaces earn a single point toward earning LEED certification. Retail complexes must install 5% at Level 2 or greater for LEED compliance, according to the U.S. Green Building Council.

Office Parks, Medical Centers and University Campuses — Consider Level 1 or Level 2 charging stations, using the above ratio of one to two charging stations for every 10-20 parking spots. A facility with 100 parking spaces could then install five to ten charging stations, and so on.

Hint: Check locations near you for a feel of your local drivers' EV ownership rate. You can also survey your employees, tenants, or visitors on how many have EVs or are anticipating purchasing one.

Apartments, Multi-family complexes or Condominiums — Plan to use Level 1 or Level 2 commercial EV chargers, with one charger for every 10-20 parking spots.

Hint: Plan the infrastructure to add more chargers gradually over time as EV ownership increases and to comply with local regulations. Contact our application engineers to talk about future-proofing your commercial EV charging stations.

Level 3 chargers, also known as DC fast chargers, are perfect for quick top-ups at – gas stations, convenience stores, and rest stops, expediting battery charging for EV users on the go and even giving businesses an additional customer base.

Shopping Centers and Malls — Should use Level 2 or Level 3 DC fast chargers depending on shopper habits. At a grocery store, for example, customers will be in and out in less than an hour and are looking for a fast charge in a short time. The number of chargers here can vary depending on the state where the shopping center is located.

Hint: Again, check local regulations because building codes are changing. In Denver, for example, commercial facilities with more than ten parking spaces are now required to dedicate a minimum of 5% of parking spaces to EV-installed charging stations, with another 10% EV ready and 10% EV capable. Density also depends on the Level charger selected, whether Level 2 or Level 3.

Fast Food and Convenience Stores — Design for Level 3 DC fast chargers since consumers spend less time making purchases and want to stop and go quickly. Starbucks, for example, announced recently that it intends to deploy 60 Level 3 or DC fast chargers at locations along a pilot route between Seattle and Denver by the summer of 2023 to reduce its global carbon footprint.

Hint: EV parking at your location has benefits and will attract more foot traffic. Read our white paper, Finding the Right EV Chargers for Your Convenience Store.

Industrial Parks — Manufacturing facilities, warehouses and other properties that experience truck traffic or many deliveries have two types of charging needs to consider. The first set of EV charging stations is for employees, which would follow the same rules for density and type as for an office complex, with Level 1 or Level 2 chargers suitable for vehicles with a longer dwell time.

However, trucks and delivery drivers' vehicles would require a Level 3 EV fast charger. A Level 3 fast charger could be utilized during or after loading or unloading for a fast charge before the next delivery stop.

Hint: Getting your own EV fleet is a great idea. Learn more about EV fleets here.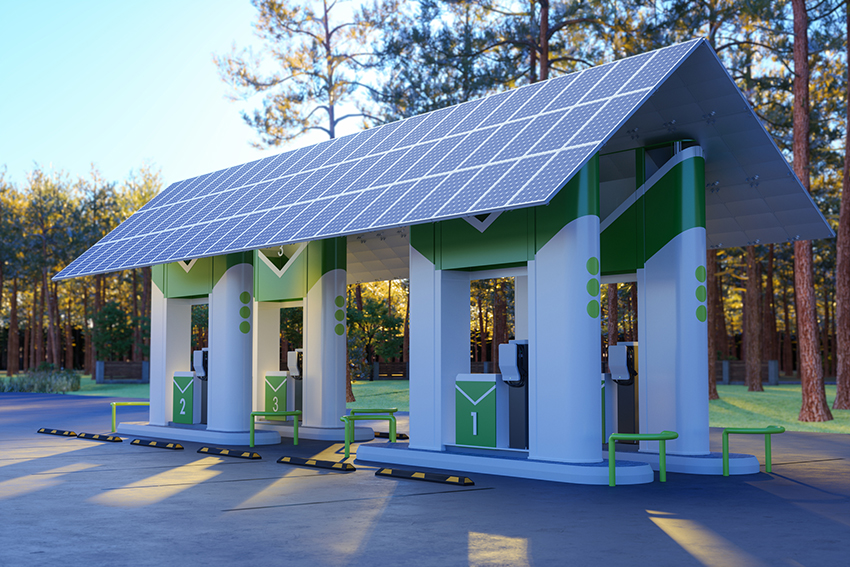 Take full advantage of financial incentives
Several federal, state and local incentives are available for businesses looking to install charging stations to support the adoption of EV charging infrastructure. Many of these have limited amounts in their funding programs, so it's best to get an early jump on taking advantage of the available funds.
At the federal level, business owners can take advantage of tax credits for EV charging equipment.
State and local governments also offer incentives, such as California's funding to support the installation of EV charging stations. Or look to Massachusetts' rebate program for businesses that provide charging stations for employees.
To reduce costs, business owners can maximize existing electrical infrastructure, apply for grants and incentives, or collaborate with neighboring businesses to share installation costs.
One funding program we can help you with at BTC Power is how to take advantage of the NEVI funding program, a federal program with funding distributed on the state level. NEVI funding will pay for 80% of DC fast chargers' installation, purchase and maintenance. There are some requirements, but this is an amazing opportunity to get ahead of the game with available funding. To find the contact information for your state and frequently asked questions about NEVI, go to our NEVI funding page.
As the future of transportation shifts toward electric vehicles, commercial EV charging stations form the core of a necessary infrastructure to support this transition. With available incentives and support, businesses can invest in EV chargers for parking lots and attract a growing demographic of upscale and eco-conscious consumers. Paving the way for future EV charger installations helps meet local regulations and prepares businesses and other entities for the upcoming surge in EV ownership.
Contact us to get started on your commercial EV charger planning.