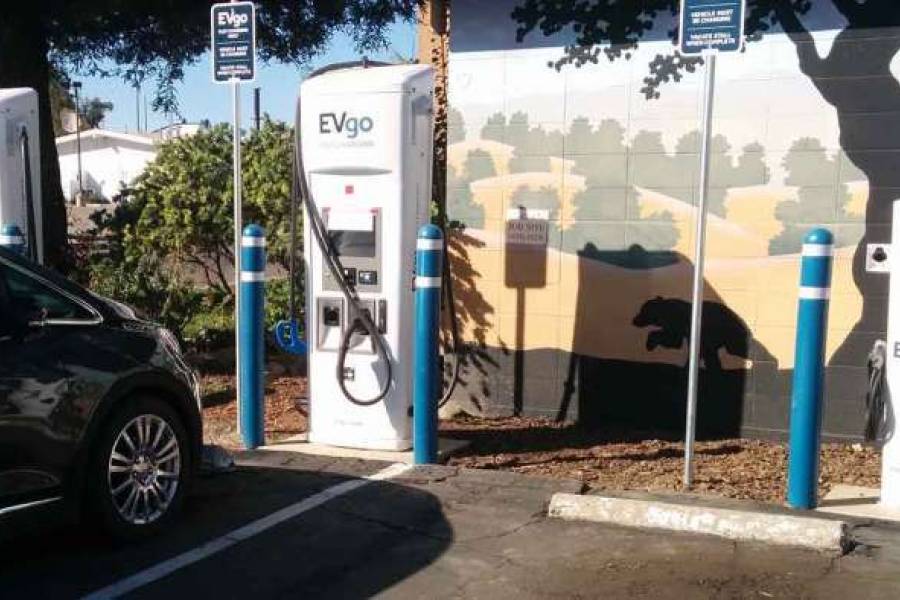 Recargo builds an ultra-fast charging network in California.
Recargo, the company behind the PlugShare free app and website that allows users to find charging stations, leave reviews, and connect with other plug-in vehicle owners, was earlier this year acquired by innogy eMobility US LLC. innogy is a new name for many, but in fact, it's a subsidiary of German energy company RWE, established by splitting the renewable, network and retail businesses of RWE into a separate entity.
It seems that under innogy, Recargo is going to have its own fast-charging network. The soft-start of the first station is already underway at the Prunedale Shopping Center, in Prunedale, California (see location here). 22 more stations are to be installed by the end of 2019.
The Recargo charging infrastructure seems to be pretty solid as the first station got six BTC Power fast chargers (each dual head for up to 200 kW CCS Combo and up to 100 kW CHAdeMO). Moreover, there is an energy storage system (with Tesla Powerpacks) on site.
"We'll be opening our first fast charging center this year (tentatively in October) at the Prunedale Shopping Center, in Prunedale, California. It will feature six ultra-fast 175kW DC fast chargers (upgradeable to 350kW), each with CHAdeMO and CCS connectors. The site will also feature over 500kW of battery storage, to help control peak electricity demand levels.This is the first location in Phase 1 of the Recargo Network build-out. There are 22 additional locations on-track for construction by the end of 2019. Watch the News section of the Recargo website to get updates on the Prunedale Shopping Center charging center, as well as the other 22 Phase 1 network sites."