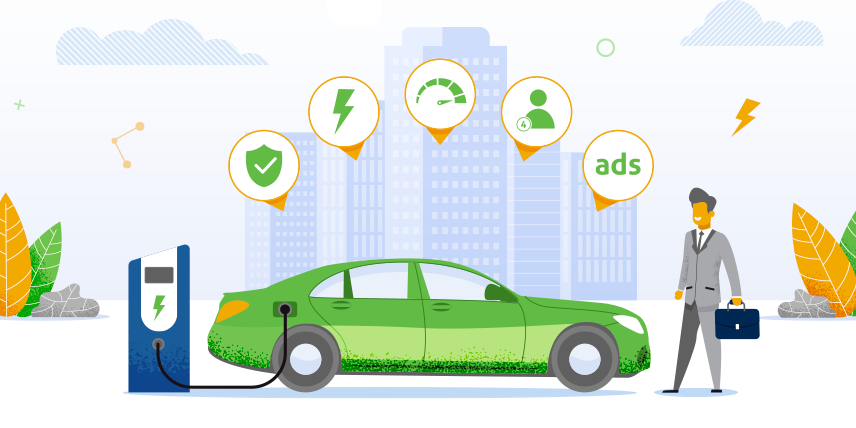 Choose a survey—any survey. Regardless of the numbers quoted, all the trend data shows EV ownership as a rising tidal wave ready to surge onto the nation's highways and byways soon. For example, Gartner data shows that nearly 15 million EVs (electric vehicles) will ship in 2023, forecasting that 50% of available car models will be EVs by 2030.
Golden footsteps – increase foot traffic with EV charging stations
Retailers recognize the symbiotic relationship that has long existed between brick-and-mortar businesses and consumer passenger vehicles and are taking steps to accommodate the new crop of EV customers.
7-Eleven, the country's largest convenience store chain, has taken a step forward with initiatives such as its 7Charge network and app. By introducing a proprietary EV charging station network and app, the chain's goal is to become a top EV charging hub in North America. Not to be left behind, Subway is launching Subway Oasis charging parks. Starbucks is busy collaborating with Volvo, and IKEA announced its plans for EV charging stations, as other examples.
EV drivers give retailers a golden opportunity for increased in-store traffic or at least longer in-store dwell times as these customers wait for their vehicles to charge. The longer charging time compared to the time spent pumping gas means EV owners are more inclined to enter nearby stores.
In fact, some studies are beginning to indicate that the presence of a charging station positively influences a consumer's decision to patronize a specific location. A recent survey reveals that the vast majority of EVgo users, or 80%, shop at local retailers while charging. Another statistic shows that these consumers spend an average amount within the retail location exceeding $1 for every minute their cars charge.
This retail phenomenon translates across industry segments. A multinational hotel chain found that its decision to offer guests EV chargers attracted more overnight guests and encouraged visits to their lounges and restaurants. Finally, installing commercial EV charging stations offers the ancillary benefit of enhancing a company's brand image by catering to an environmentally conscious demographic.
Customers deciding where to spend their money by choosing companies with sustainability pledges has been a growing consumer buying behavior companies can no longer ignore.
Paying at the "pump" for fast EV charging
While many EV owners can charge their vehicles at home, they are willing to pay a premium for on-the-go charging solutions that help them reach their final destinations or save them time. An ESource survey found that a considerable portion of EV users would willingly pay up to $3 to $4 per hour for charging. This is significant since the same users might only spend an average of $0.75 per hour to charge at home.
They will pay these fees for the sake of convenience or to alleviate 'range anxiety' when on an extended road trip. In certain critical situations, 7% of the surveyed users said the price didn't matter if it meant avoiding a dead battery.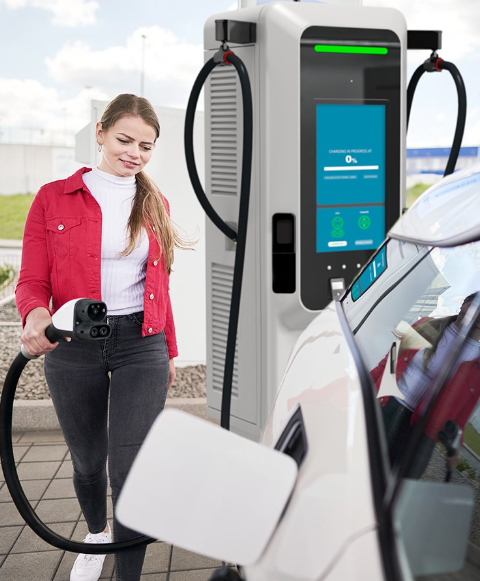 Strategic charging plans and additional revenue streams
Commercial EV charging stations can generate revenue in several ways beyond the simple act of charging the vehicle, including through various charging plans and selling ancillary products and services.
A tiered charging plan or subscription offers a versatile approach to generating revenue across several types of establishments. Medical facilities, for instance, can offer patients and visitors flexible charging options to utilize the EV charging stations during appointments while leveraging the display on the charging station to promote other on-site services such as nutrition or wellness classes, dermatological treatments, and more.
An office building can introduce a tiered or subscription-based charging as an exclusive reward for tenants, a value-added service for visitors for use during meetings, or to entice potential new renters. These charging models can incorporate perks and programs that help foster customer loyalty while opening new revenue streams simultaneously.
Retail outlets can monetize this display by collaborating with brands and advertisers for sponsored charging sessions. An EV owner who plugs in their vehicle and sees a message stating, "This charging session is brought to you by [insert Brand Name]."
This approach can offset the cost of electricity and drive brand engagement for all types of retailers, including large shopping malls, movie theaters or lifestyle centers. These venues attract a diverse clientele, which makes them attractive for brands targeting a wide market. Exclusive deals, promotions or limited-time offers related to the sponsoring brand entice the consumer to spend more or feel a sense of urgency related to making a purchase.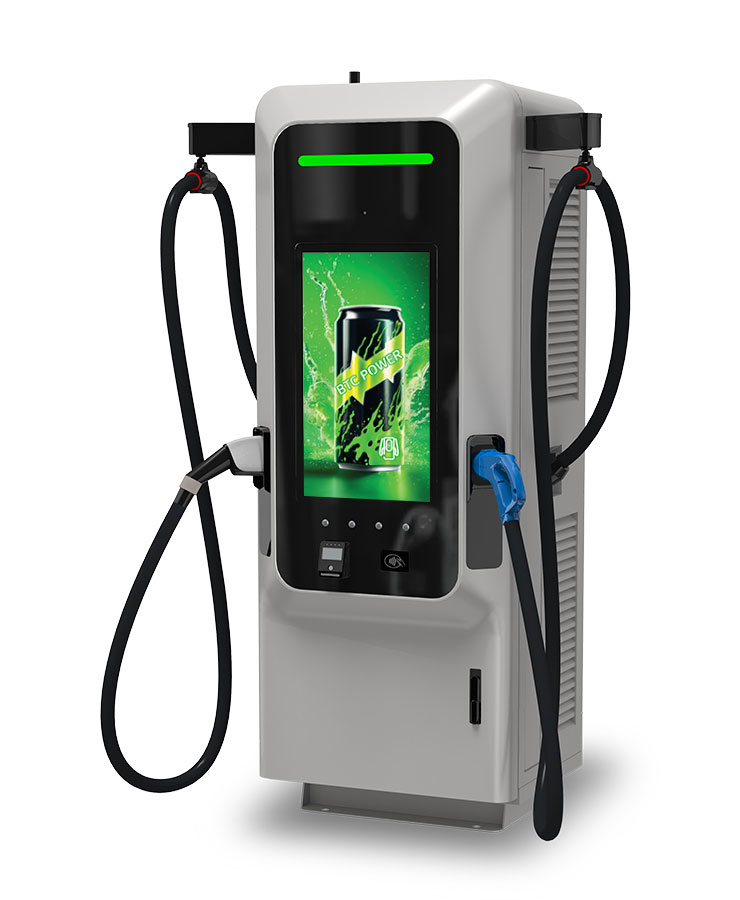 Futureproofing your commercial EV charging station for enhanced ROI
While the time is right to install commercial EV charging stations, it is important to install the right equipment designed to accommodate car batteries now and for future battery technologies in development. One example is BTC Power's Gen4 180 kW All-in-One (AiO) DC (Direct Current) fast charger. It can supply enough power to reach 80% for an average electric vehicle battery in less than 15 minutes. This charger blends speed, convenience, flexibility, and reliability with a cost-effective charging station option that will appeal to C-store owners, retail outlets, and more.
This commercial charging station supports your choice of connectors and offers simultaneous charging on either side of the unit through liquid-cooled cables that ensure continuous charging at 500A. The Gen4 AiO offers optional touchscreen sizes, either a sleek 15-inch screen for a more compact look or an expansive 32-inch screen to enhance user engagement for promotions and LTOs.
Integrated payment options, including credit cards and RFID (Radio Frequency Identification Data), ensure seamless transactions while allowing diverse ways to generate revenue or issue customer rewards. The unit's slim, compact design can fit seamlessly into most retail spaces occupying a minimal footprint.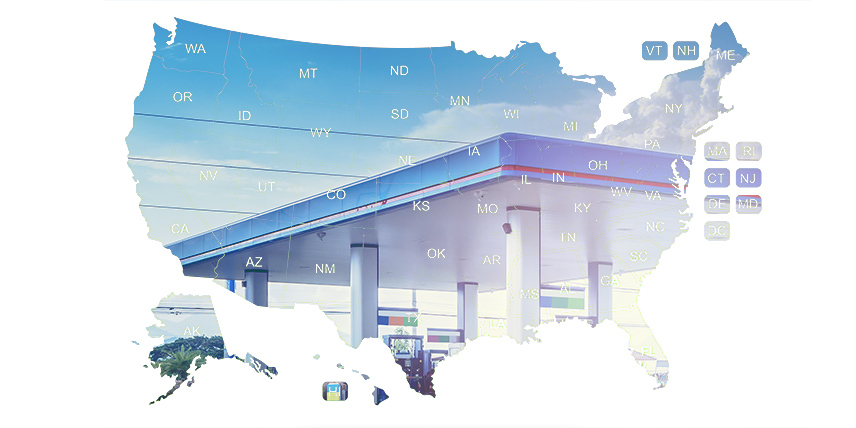 Exploring EV charger funding and grants for faster ROI
While installing EV charging stations can represent an investment, businesses can explore grants and subsidies to offset these costs, resulting in a faster ROI. The US made significant strides toward strengthening the EV charging infrastructure with its launch of the National Electric Vehicle Infrastructure (NEVI) Formula Program.
This initiative channels up to $7.5 billion that individual states can distribute to retailers along designated travel corridors. For retailers located in rural areas, check on available funding. The NEVI funding program emphasizes building infrastructure in marginalized communities. Find a complete state-by-state contact list here. When you're ready, BTC Power is one of the few EV charger manufacturers that offer complete NEVI-compliant EV charging stations.
The current landscape enables companies to leverage these federal tax credits and incentives for commercial EV charging installations. This allows companies to modernize their commerce strategies and witness an uptick in consumer traffic, or it presents them with a chance to offer loyalty rewards and incentives. Call BTC Power today to ask about installation configurations suitable for your commercial space.