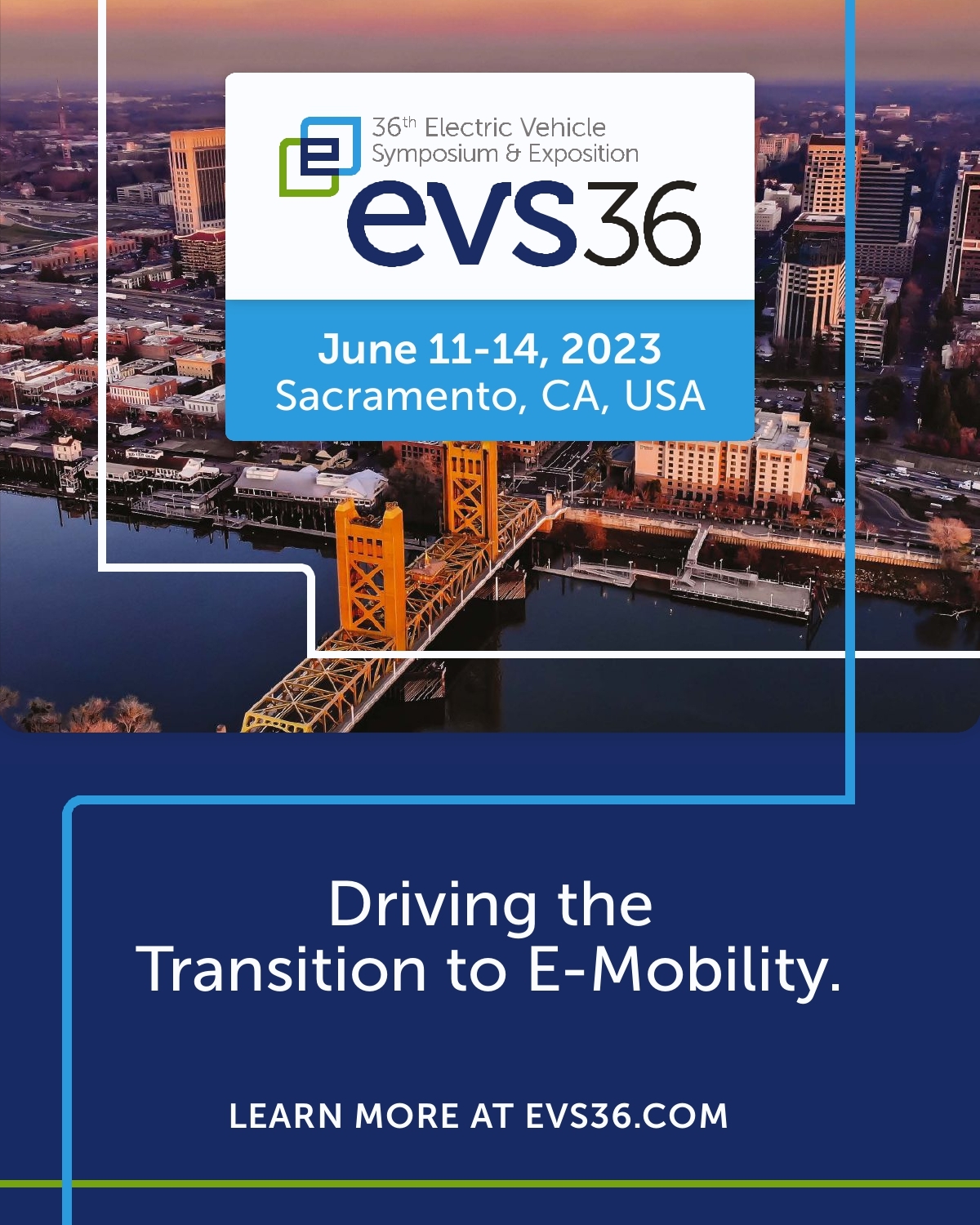 FOR IMMEDIATE RELEASE
Sacramento, CA – May 31st, 2023 – BTC POWER, a North America based, leading provider of innovative electric vehicle charging solutions is exhibiting at the 36th Electric Vehicle Symposium (EVS36) trade show, set to take place in Sacramento, CA from June 11th to June 14th, 2023. This is the first time EVS will take place in the United States in 10 years. BTC POWER will be exhibiting its line of EV Chargers, sharing insights, and exploring collaborations with industry leaders, policymakers, and enthusiasts from around the world. BTC POWER is a proud member of EDTA, the Electric Drive Transportation Association, which will be hosting the event.
EVS36 is a premier event for electric mobility, bringing together top minds in the electric vehicle (EV) industry to highlight the latest advancements in technology, sustainability, and transportation solutions. As a proud participant, BTC POWER will contribute its expertise in Electric Vehicle Charging to promote sustainable transportation and address the challenges associated with the global transition towards emobility.
"The technologies shown at EVS36 demonstrate the commitment to keeping pace with the rapidly evolving EV industry. said Frank Meza, CEO at BTC POWER. We look forward to engaging with industry stakeholders and discussing our products."
At the BTC POWER booth, attendees will have the opportunity to see displays of the AC and DC products including the new Gen4 180kW All-in-One with NEVI compliant configurations available. BTC POWER's team of experts will be available to answer questions, provide insights, and discuss potential partnerships with visitors.
BTC POWER's presence at EVS36 underscores the organization's commitment to driving innovation in the electric vehicle industry and its dedication to leveraging innovative technologies to shape a greener, more sustainable future.
For more information about BTC POWER and its participation in EVS36, please visit our website at btcpower.com or email us at [email protected] to set up a meeting. BTC POWER will be exhibiting in Booth #107 and is available for both on and off-site meetings during the expo.
About BTC POWER:
BTC POWER is a leading manufacturer of electric vehicle charging systems in North America. BTC POWER's product portfolio consists of both DC and AC charging systems with power ranges from 6.6kW to 360kW. With over 18,000 charging systems sold, BTC POWER services Charge Point Operators, Oil & Gas, Convenient Stores, Retail Centers, Fleets and more for charging electric vehicles, heavy duty transit shuttle and school buses, fleets, and other specialty vehicles. To learn more about BTC POWER, please visit btcpower.com.
About EDTA:
The Electric Drive Transportation Association (EDTA) is the trade association promoting battery, hybrid, plug-in hybrid, and fuel cell electric drive technologies and infrastructure. EDTA conducts public policy advocacy, provides education and awareness, industry networking, and conferences. 
Marketing Contact:
Caitie Romano, Marketing and Communications Manager
+1 714-504-7604