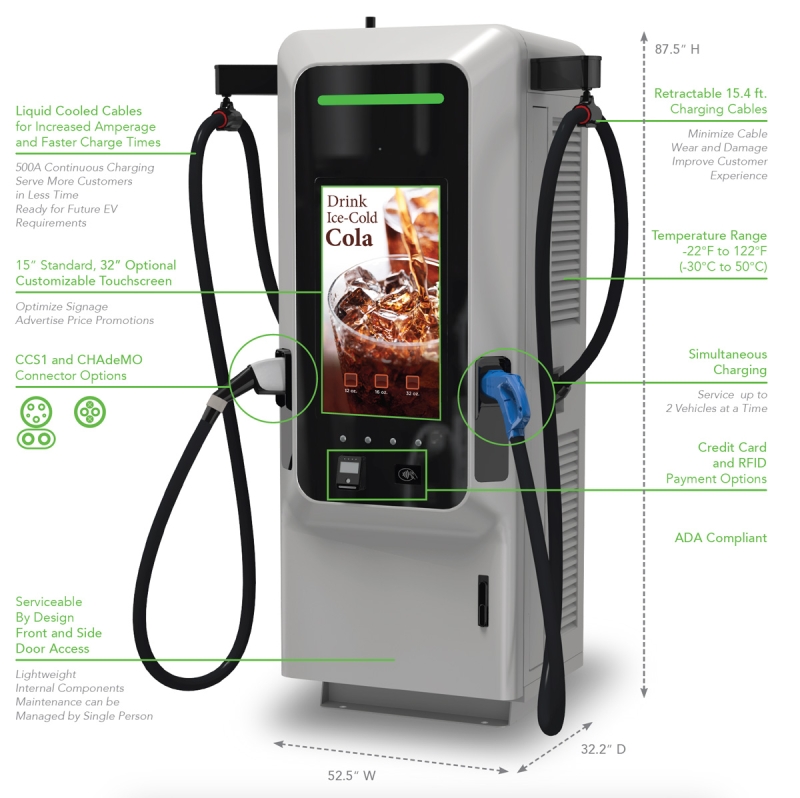 FOR IMMEDIATE RELEASE
BTC POWER Celebrates Win as CSP 2023 Retailer's Choice Product of the Year for 180 kW AiO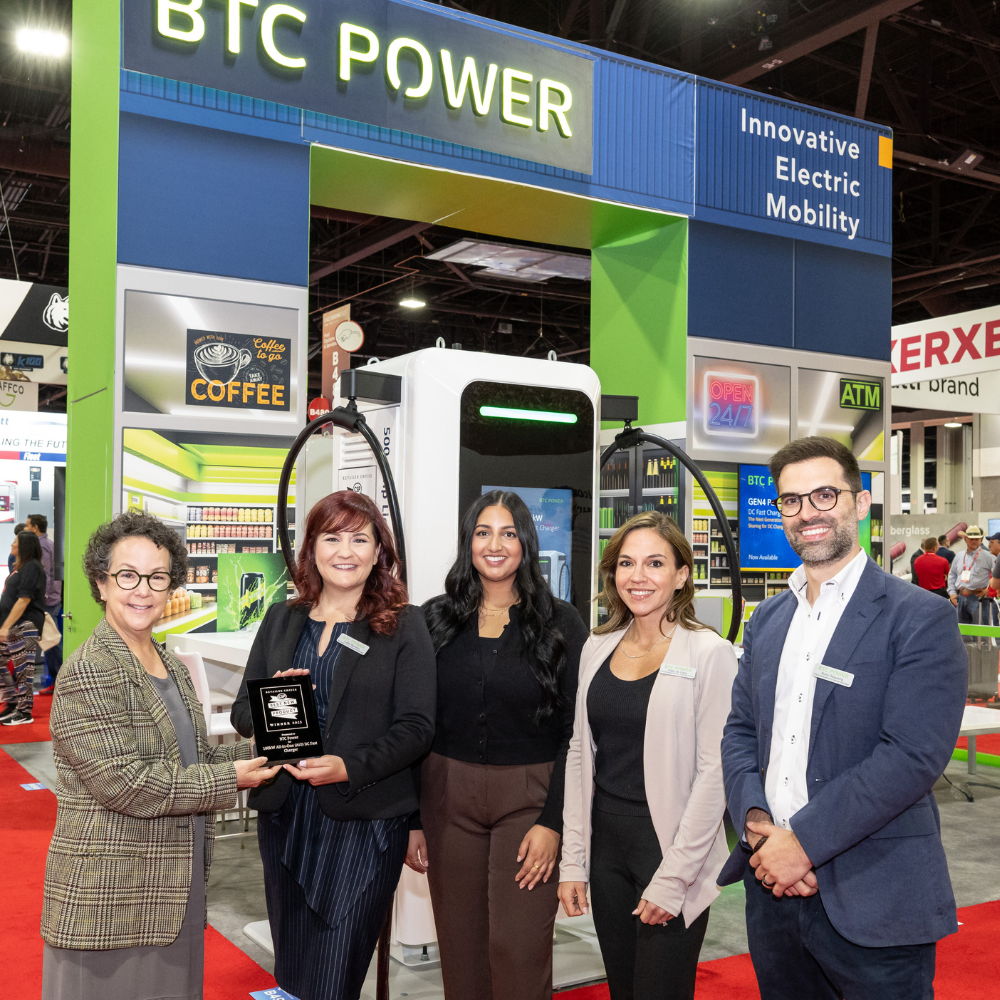 Atlanta, GA – October 5th, 2023, – BTC POWER, a leading innovator in Electric Vehicle Charging solutions, is delighted to announce that its revolutionary 180 kW AiO (All-in-One) product has been honored with the prestigious Retailer's Choice Product of the Year award by CSP Magazine. This recognition highlights the outstanding performance, innovation, and impact of the 180 kW AiO in the convenience store and oil/gas industry.
The Retailer's Choice Product of the Year award is a testament to BTC POWER's commitment to providing top-notch solutions that empower retailers to achieve unparalleled success. The 180 kW AiO represents a significant milestone in the industry, offering an all-encompassing and highly efficient solution that meets the diverse needs of modern retailers.
Key Features of the 180 kW AiO:
Unmatched Power and Efficiency: The 180 kW AiO boasts unrivaled power and efficiency, offering retailers the capability to streamline their operations and optimize energy consumption, resulting in reduced costs and a more sustainable footprint.
Versatile Design: Designed with adaptability in mind, the 180 kW AiO caters to a wide range of retail applications, from large shopping malls and hypermarkets to boutique stores. Its flexible design ensures seamless integration into various retail environments.
Cutting-Edge Technology: The 180 kW AiO incorporates state-of-the-art technology, including advanced analytics and remote monitoring capabilities, empowering retailers with real-time insights and control over their energy usage and overall system performance.
Superior Reliability: BTC POWER's 180 kW AiO is built to endure rigorous retail environments, ensuring uninterrupted operation, minimizing downtime, providing retailers with peace of mind and enhanced customer experiences.
Faster Charge Times: State of the art technology and liquid cooled cables allow for a faster more efficient charge session per vehicle.
Accepting the Retailer's Choice Product of the Year award, BTC POWER's CEO Frank Meza expressed heartfelt appreciation to all retailers and industry partners who recognized the innovative capabilities and impact of the 180 kW AiO. "BTC POWER's mission has always been to develop solutions that redefine industry standards and drive positive change. Winning the Retailer's Choice Product of the Year award for our 180 kW AiO is a testament to the hard work and dedication of our team and our commitment to empowering retailers worldwide."
With this praise, BTC POWER aims to reinforce its position as a trailblazer in the retail electric vehicle charging sector. The 180 kW AiO continues to revolutionize the industry, enabling retailers to elevate their performance, deliver exceptional customer experiences, and thrive in today's competitive landscape.
For more information about BTC POWER and the award-winning 180 kW AiO, please visit GEN4 180 kW All-in-One DC Fast Charger – BTC Power
About BTC POWER:
BTC POWER is a leading manufacturer of electric vehicle charging systems in North America. BTC POWER's product portfolio consists of both DC and AC charging systems with power ranges from 6.6kW to 360kW. With over 18,000 charging systems sold, BTC POWER services Charge Point Operators, Oil & Gas, Convenient Stores, Retail Centers, Fleets and more for charging electric vehicles, heavy duty transit shuttle and school buses, fleets, and other specialty vehicles. To learn more about BTC POWER, please visit btcpower.com.
Marketing Contact:
Caitie Romano, Marketing and Communications Manager
+1 714-504-7604