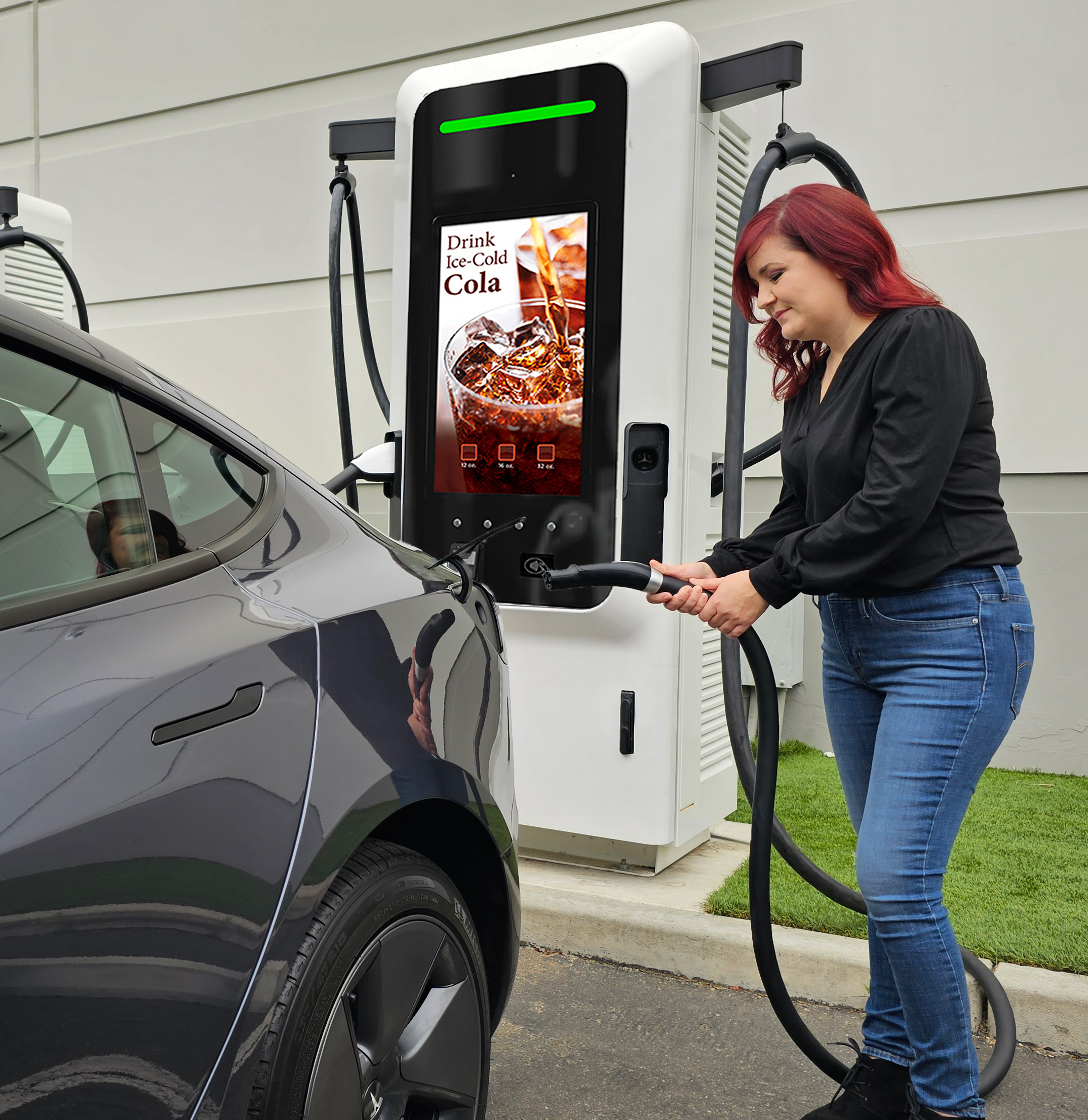 FOR IMMEDIATE RELEASE
Santa Ana, CA – June 20th, 2023– BTC POWER, a leading provider of electric vehicle (EV) charging solutions, announces the integration of the NACS connector into their charging infrastructure over the next year. This advancement underscores their commitment to expanding access and convenience for EV users across the globe.
It was critical that this innovation was taken seriously by BTC POWER, and proper research and communications were done before making the decision. By adding the market leading uptime of Gen 4 with multiple connector types including CCS and NACS, BTC POWER can now offer the best customer experience to all EV makes and models.
"As one of the first and oldest charger manufacturers in the US, it has been critical to lead market innovations that include the first CCS1 charger in North America, charger rates up to 360kW continuous, 500A CTEP Certification, and now the NACS connector." Said Frank Meza, CEO of BTC POWER. "By including the NACS connector to our chargers we can eliminate the need for unreliable & unpredictable adaptors that are being utilized by drivers using our equipment."
As an environmentally conscious company, BTC POWER believes in driving positive change and accelerating the adoption to electric vehicles. By continuously upgrading their charging technology, they strive to provide dependable, efficient, and user-friendly solutions that meet the evolving needs of the electric vehicle community.
For more information about the NACS connector or to explore our comprehensive range of EV charging products, please visit btcpower.com or reach out to [email protected].
About BTC POWER:
BTC POWER is a leading manufacturer of electric vehicle charging systems in North America. BTC POWER's product portfolio consists of both DC and AC charging systems with power ranges from 6.6kW to 360kW. With over 22,000 charging systems sold, BTC POWER services Charge Point Operators, Oil & Gas, Convenient Stores, Retail Centers, Fleets and more for charging electric vehicles, heavy duty transit shuttle and school buses, fleets, and other specialty vehicles. To learn more about BTC POWER, please visit btcpower.com.
Marketing Contact:
Caitie Romano, Marketing and Communications Manager
BTC POWER
+1 714-504-7604
[email protected]